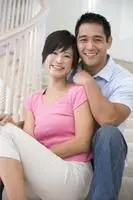 Psychotherapy for Adults, Children, and Families

Areas of Specialization include :
Trauma, Complex Trauma, PTSD
Child and Adolescent Psychotherapy
Death, Dying, and Bereavement
Treatment Methods and Approaches may include:
Traditional Therapy
EMDR
EFT
Gentle Reprocessing
TAT (Tapas Acupressure Technique)
Expressive Therapies
Relaxation/Imagery
Cognitive Behavioral
Play Therapy
Theraplay Principles
Behavioral Strategies
Referrals to child and adult psychiatry are available when needed.
Many of Deborah's clients seek therapeutic services for issues around loss and grief, trauma, depression, anxiety and phobias, ADHD, life transitions, relationship problems, and feeling "stuck in their lives". Many of the adults, or their child, have been victims of physical abuse, sexual abuse, emotional abuse, or traumatic grief.
To learn more about some of the treatment techniques that Deborah uses, consider reviewing the following websites:
Association for Play Theraplay
www.a4pt.org
EMDR International Association
www.emdria.org
Gentle Reprocessing Resources, LLC
www.gentlereprocessing.com
TAT Life
www.tatlife.com
The Theraplay Institute
www.theraplay.org